Welcome...
We are located in the city of Pittsburgh, Pennsylvania. Our goal is to produce structurally sound puppies with the true golden temperament. We actively show our dogs in conformation and do obedience & agility as well. Our dogs are family members first & foremost and live in the house with us as a part of the family.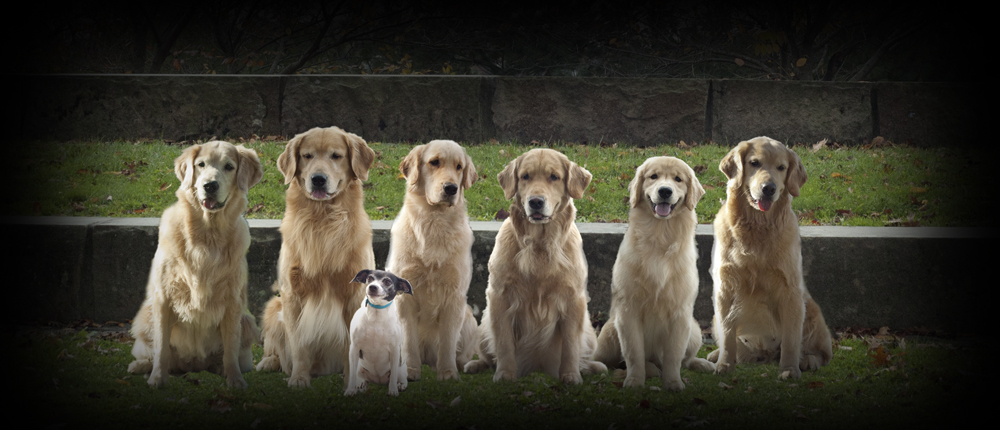 Golden Retrievers have been my passion for as long as I can remember. When I was about 10 years old, I began saving for my own puppy. Unfortunately life happened, and I didn't get him until I was 21. Murphy was the best dog ever! He did whatever I asked, and always wore a smile on his face. He introduced me to the dog show world. Murphy earned his CD at just 7 months of age. He passed in 3 straight shows. Then we moved on to his CDX, again in 3 straight shows. We were a great team. He was much better than I was, and he always happily did what I asked, even when he knew it wasn't right. It is because of Murphy that I always know I will have a golden as part of my family.
You are welcome to contact me by phone or email.
Marcy Kronz, Ruffwater Golden Retrievers
Pittsburgh, PA 15220