Dudley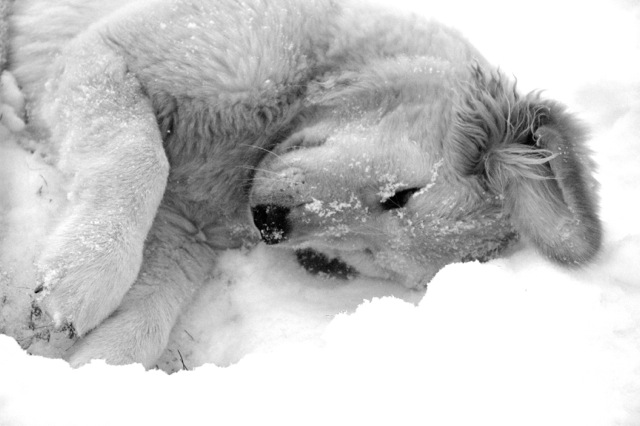 Dudley's story
Dudley went to his new home at 8.5 weeks of age. He was a healthy, happy, playful puppy. At 10.5 weeks, I received a phone call from Dudley's owner. She said that he had been sleepy all day, and was wobbly in the rear end. I asked if he could have been bit by something, or eaten something toxic. He had gotten a bug bite a few days earlier, that left a mark, with a red ring around it. He had been seen by several vets, and over the next 5 days Dudley kept getting worse, and became completely paralized, both front and rear legs. He was not doing well, and we were told from OSU, to prepare for the worst. No one seemed to know what was wrong with Dudley. We finally took him to Dr. Randy at Animal Clinic Northview, in Cleveland. Dr. Randy removed the area of concern where the bug bite was, and started Dudley on IV fluids. He had also been on antibiotics this whole time. Within about 6 hours Dudley started to improve. We got him to Dr. Randy on Wednesday, and by Saturday, he was standing. He couldn't walk, and his legs were weak, but he was getting better.
On Saturday, Dudley met Susan, the physical therapist at Animal Clinic Northview. She is such a kind wonderful women, who excels at her job. She worked very hard with Dudley in the water treadmill, teaching him how to walk again, and helping him to regain his strength. Dudley stayed at the clinic for another week. When he came home, he could stand, but was very weak in the rear, and could not walk. After several tests, and several more weeks of therapy. He regained use of his front legs. Dudley could walk, with help in the rear!! We were all so excited!! His pathology report came back inflammatory tissue, with a foreign body.
Dudley is back here living with us now, and continues to gain strength and keeps improving. He has the heart of a lion. He never once has given up hope, or gotten the least bit depressed. He touches all who meet him.
We believe Dudley has suffered nerve damage, and is left with his rear legs straight and rigid. Dudley continues with his therapy, he has several exercises that we do daily, but he walks, runs and plays. He goes to Maria Duthie, for his massages, and rehab. He is being fitted for braces to help him to regain some flexibility in his legs. He has good quality of life, and lives every day to the fullest.
I do wish that this would have never of happened to Dudley, and I will probably never know for sure what caused this, but one thing I know for sure, is this golden boy has changed me forever. I have learned to hope where there seems like there is none. I have learned to believe in something that doesn't seem possible, even when most everyone else has given up. I was inspired to do this all from this one special little puppy, who never gave up!! I am thankful to all of my family, friends, and people who I have never met, who have helped with Dudley's recovery. I am especially thankful to Dr. Randy, Dr. Knox, Susan, and all of the wonderful people who make up Animal Clinic Northview, and above all else, I thank God for answered prayers!!
---
Photos of Dudley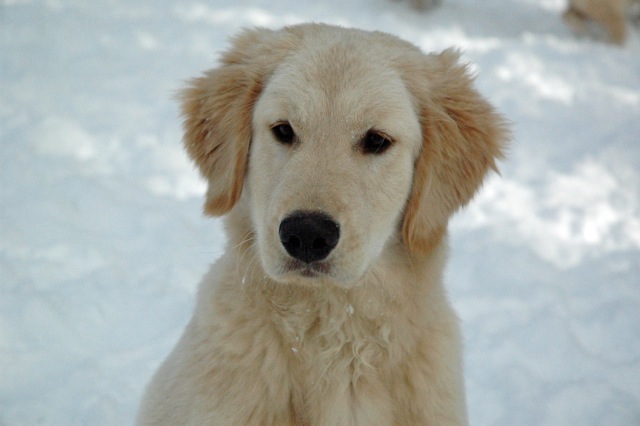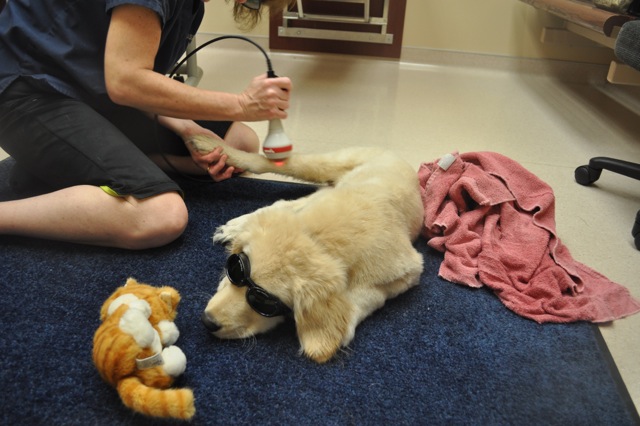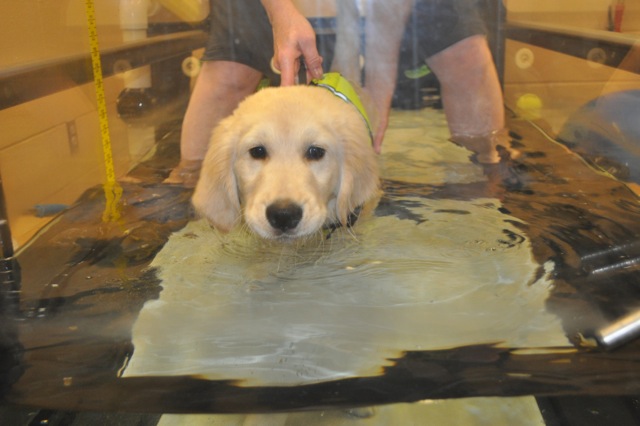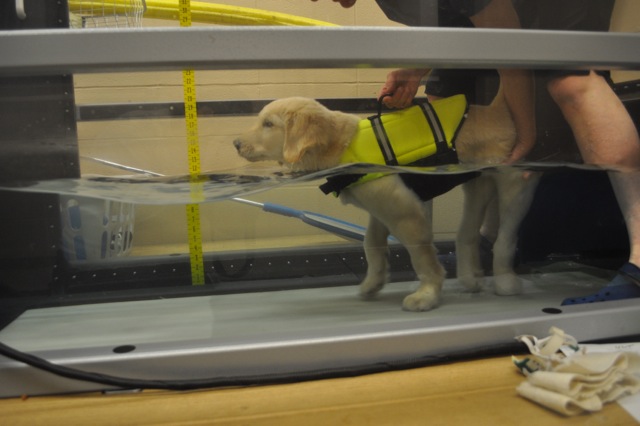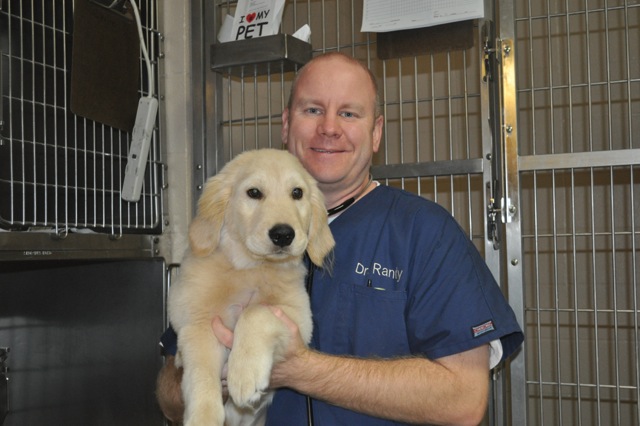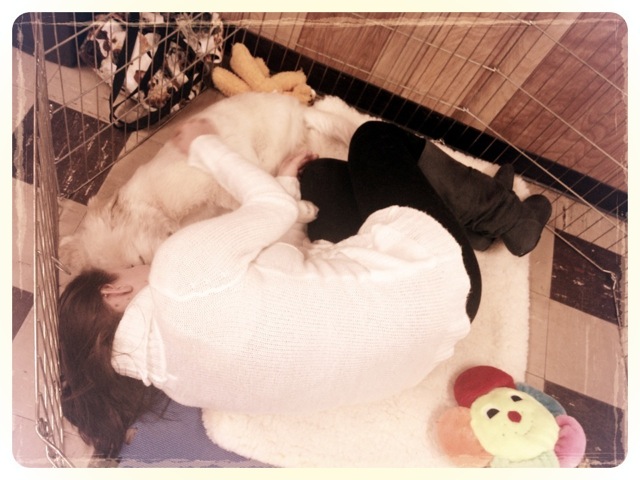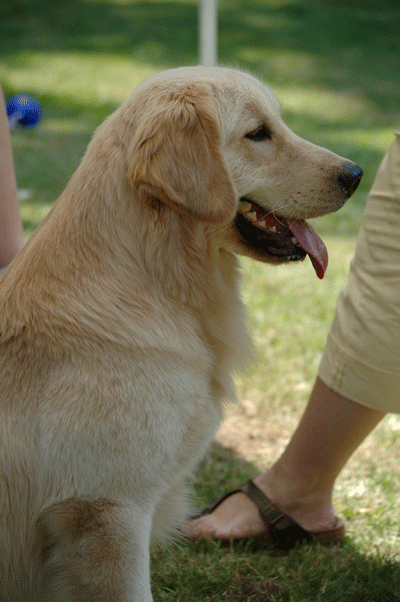 Dudley- August 2013